The Short 'n Sassy Version
Paula Benton is a certified professional dog trainer and behavior coach


committed to reward-focused, humane, pain-free training. Paula earned the certified professional dog trainer credential by demo
nstrating her knowledge and experience in the field of dog training with the C
ertification Council for Professional Dog Trainers. She studied at Berg
in Univ
ersi-
ty's Assistance Dog Institute to become a certified assistance dog trainer specializing in mobility assistance. Paula is San Francisco's first Karen Pryor Acad
e
my Certified Trainer. Pryor is a founding pioneer of the clicker training movement. Paula studi
ed with Grisha Stewart and is in the final stages of becoming a Certified Behavior Adjustment Training (BAT) Instructor. She is a graduate of: the Marin Humane Society's Canine Behavior Academy with Trish King, Dogs Of Course's Instructor Training Course in New Y
ork with Sue Sternberg and Pia Silvani, and Livi
ng and Learning with Animals with by Dr. Susan Friedman at UtaState University. Additionally, Paula is trained in Assess-A-Pet and SAFER Pet evaluating. She is an AKC Certified Canine Good Citizen/S.T.A.R. Puppy evaluator and a professional member of the Association of Pet Dog Trainers. Most recently, Paula became a registered San Francisco Disaster Animal Response Team (DART) Volunteer Service Worker.
Paula provides private one-on-one dog training, teaches group classes, trains mobility assistance dogs, conducts temperament assessments, hosts a kids' dog training summer camp, coordinates an after school dog training program for kids at Live Oak School and in 2014 became the Director for SF Animal Care and Control's summer animal camp for kids. In 2009, Paula launched the San Francisco mobile outreach program to provides free pet care resources to people in need. Paula is committed to improving the lives of shelter & rescue dogs and to helping people keep their pets.

***************************************************************************

The Long-winded Version
Paula Benton's passion for dog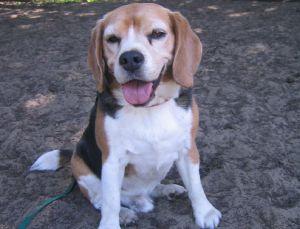 training began over 15 years ago. Like most trainers, it all started with the love of one very special companion dog. B. Floyd Humphries sparked an interest in Paula to learn everything she could about dog behavior and how to effectively train dogs in the most humane and compassionate way possible. Her downright zeal for all things dog led to the creation of Chez Floyd, a professional day care and boarding business in San Francisco.

In 2007, Paula continued pursuing her interest in dog training by taking a job at San Francisco's Animal Care and Control. There, Paula assessed dogs for ACC adoptability, taught classes for shelter volunteers and coordinated doggie socialization play groups weekly.
After a shelter internship in New York with world-renowned trainer Sue Sternberg, Paula left SF ACC in 2009 to start Training Wheels San Francisco. Training Wheels, a national mobile outreach program created by Sternberg and Jane Kopelman is dedicated to helping owners with animal care resources that they would not have access to ordinarily. With our name changed to Paula Benton Dog Training we are a proud partner of VET SOS and together provide 12 clinics a year for homeless and no income pet owners. At each clinic, pet owners receive behavior and training help, wellness exams, vaccinations, microchipping, and spay/neutering - all free-of-charge.

Additionally, Paula has combined her
devotion to dog training with her love of teaching kids by hosting a kids dog training summer camp every year, where kids learn to train their own dogs as well as fostered rescued dogs. Paula also teaches group classes, provides private one-on-one training and trains mobility assistance dogs. In 2014 she became the Director of SF Animal Care and Controls summer animal camp for kids. One of Paula's most favorite client quotes: "If dog training solutions were crayons, you couldn't find a box big enough to hold all of Paula's."


Professional Certifications and Bragging Rights!

* Certified Professional Dog Trainer – Knowledge Assessed
by the Certification Council for Professional Dog Trainers

* Certified Trainer
by the Karen Pryor Academy for Animal Training and Behavior

* Certified Assistance Dog Trainer
by the Bergin University for Canine Studies

* Graduate of Living and Learning with Animals program
at Utah State University with Dr. Susan Friedman

* Graduate of the Marin Humane Society's Canine Behavior Academy
with Trish King

* Graduate of the Instructor Training Course by Dogs Of Course
with Sue Sternberg and Pia Silvani


* Certified AKC Canine Good Citizen and S.T.A.R Puppy Evaluator

* Assess-A-Pet trained by Sue Sternberg at Rondout Valley Animals for Adoption

* ASPCA SAFER trained by Heather Mohan & Teryn Jones at Tony La
Russa's Animals for Adoption
* Registered San Francisco Disaster Animal Response Team (DART) Volunteer Service Worker

Current Volunteer Work

Grateful Dogs Rescue – former board
of director, current volunteer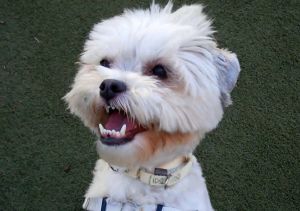 behavior assessor, foster parent and trainer for dogs rescued from San Francisco's Animal Care and Control

Northern California Shih Tzu & Toy Breed Rescues – volunteer behavior assessor & rescue dog transporter

Marin Humane Society – volunteer class assistant, dog walker and behavior consultation assistant

Sirius Dog Training – former volunteer class assistant in Redwood City

Friends of San Francisco Animal Care and Control – special events volunteer and fundraiser
Continuing Education

Canine Science Symposium with Clive Wynne and Alexandra Horawitz, 2 days in San Francisco CA, April 2019

"The Emotional World of Dogs: New Insights into Behavior and Training" by Dr. Daniel Mills, 2 days in Oakland CA, July 2018

"Shelter Playgroup Summit" hosted by SSPCA, Sacramento CA, June 2018

Canine Science Symposium with Clive Wynne, 2 days in San Francisco CA, April 2018

Dr. Susan Friedman, 2 days in Novato CA, February 2018

"Concept Training" with Ken Ramirez at Karen Pryor Academy, online course, September 2017

"Dog Sociability Research Project Seminar" with Sue Sternberg & Dr. Tim Lewis Seminar, 2 days in Petaluma CA, February 2017

Kay Laurence Seminar, 5 days in Novato CA, July 2016

"Dog Sociability Research Project Seminar" with Sue Sternberg & Dr. Tim Lewis Seminar, 3 days in Lacey WA, June 2016

Canine Science Symposium with Clive Wynne and Lisa Guntner, 2 days in San Francisco CA, April 2016

Animal Care Conference, 3 days in Long Beach CA, March 2016

Ken Ramirez Seminar, 3 days in Novato CA, December 2015

"Living and Learning with Animals with Dr. Susan Friedman from Utah State University, 8-week tele-conference course, September-October 2015

"Living and Learning with Animals with Dr. Susan Friedman from Utah State University, 8-week tele-conference course, September-October 2014

Canine Science Symposium with Clive Wynne, Julie Hecht and Lisa Guntner, 1 day in San Francisco CA, March 2014

BAT Instructor Training Course with Grisha Stewart, 5 days in Petaluma CA, November 2013

APDT Dog Trainers' Educational Conference, 5 days in Tacoma WA, October 2013

"Living and Learning with Animals with Dr. Susan Friedman from Utah State University, 8-week tele-conference course, September-October 2013

"Get Smart" with Kathy Sdao, 3 days in Novato CA, July 2013

Canine First Aid Certification, San Francisco CA, March 2013

Agility Fun with Paul Ellis, 3 days in London England, January 2013

"Drive" with Suzanne Clothier, 2 days in Oakland CA, October 2012

Chirag Patel's "First US Seminar", 2 days, Seattle WA, October 2012

Reaching New Heights Conference with Ken Ramirez, 3 days at Discovery Kingdom CA, February 2012

The John Rogerson India Course (Scenting, Tracking, Detection, Guide Dog Training) 21 days in Pune India, January 2012

ASPCA Meet Your Match - SAFER Dog Assessment Certification Workshop, 2 days in Redwood City CA, November 2011

APDT Dog Trainers' Educational Conference, 5 days in San Diego CA, October 2011

Treibball with Sandi Pensinger, 2 days in Novato CA, June 2011

Learning Theory Series with Susan Smith, 6 tele-conference sessions, February 2011

"Bow" field research with Sue Sternberg, 2 days in Las Vegas NV, February 2011

Karen Pryor Academy with Helix Fairweather, 6 months in San Francisco and Chico CA, ending December 2010

Aggression (in Depth!) with John Rogerson, 3 days in Novato CA, November 2010

Best Friends Forever Conference, 3 days in Pennsylvania, August 2010

Dog-Dog Group Dynamics & Bite-O-Meter with Sue Sternberg, 3 days in Novato California, July 2010

Chill Out Fido with Nan Arthur, 2 days in San Ramon California, June 2010

Intro to Odor with Any Herot and Jill Maria O'Brian, 1 day in Novato CA, April 2010

Microshaping with Kay Laurence, 2 days in San Luis Obisbo CA, March 2010

Agression with Dr. Ian Dunbar, 3 days in Burlingame California, March 2010

Dog-Dog Group Dynamics & Bite-O-Meter with Sue Sternberg, 3 days in Ventura California, February 2010

Intro to Nose Works with Amy Herot and Jill Marie O'Brian, 2 days in Novato CA, January 2010

Evolution & Natural History of Dogs with Dr. Ray Coppinger at Wolf Park, 3 days in Battle Ground IN, November 2009

"Dog & Pony Show" with Dr. Ian Dunbar & Nick Dodman, 3 days in Boston MA, November 2009

APDT Dog Trainers' Educational Conference, 5 days in Oakland CA, October 2009

Human-Canine Cognition & Communication Compared with Dr. Stanley Coren, 5 days in Santa Rosa CA, August 2009

Assess-A-Pet & Shelter Internship with Sue Sternberg & Jane Kopelman, 5 days in Rondout Valley NY, July 2009

Canine Behavior Academy – Level II with Trish King, 6 half-days in Novato CA, June 2009

Canine Behavior Academy – Level I with Trish King, 10 half-days in Novato CA, January 2009

Instructor Training Course with Sue Sternberg & Pia Silvani, 5 days in Rondout Valley NY, May 2009

Assistance Dog Institute at Bergin University for Canine Studies with Dr. Bonnie Bergin & Glenn Martyn, 6 weeks in Santa Rosa CA June 2008

Reading Dog Body Language with Jean Donaldson,
Dog Bites: An Epidemic? with Janis Bradley
How Smart Are Dogs? with Jean Donaldson - 3 evenings in San Francisco CA, January 2008